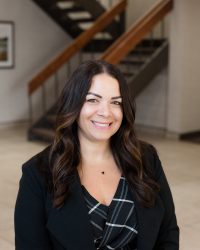 Kim Hockaday
Sr. Loan Officer
NMLS #133658
Licensed in Indiana, Illinois, Florida & Tennessee
Hey there, I'm Kim Hockaday! My journey in the mortgage world began over 20 years ago in 2003. But even before diving into this exciting field, I had the privilege of working for a top-notch real estate firm and a local title company. So, you can bet I've got a keen eye for the big picture when it comes to helping my clients!
At MJW Mortgage, I'm on a mission to make your home-buying dreams a reality. Whether you're eyeing Conventional, Jumbo, FHA, VA, IHCDA, construction, or USDA loans, I've got your back. Let's find the perfect mortgage to suit your needs and aspirations.
What's my secret sauce? It's all about customer service! I want you to feel like we're old friends going on this journey together. Buying a home is a BIG deal, and I promise to be there for you every step of the way, making sure you understand the process and feel confident in your decisions.
Honesty and fairness are at the core of everything I do. I'm not just here to close deals; I'm here to build lasting relationships based on trust and respect. I'll work tirelessly to secure the best loan options, rates, and lowest costs for you, tailoring everything to fit your unique situation.
Oh, and guess what? I've been honored with the Five Star Mortgage Professional Award for nine years running. It's not just a fancy trophy; it's a testament to my commitment to providing top-notch service and care.
If you're looking for someone who's more than just a mortgage expert but a friend and ally in your homeownership journey, I'm your gal! Let's chat and get you on the path to your dream home.
So, when you need a mortgage, just remember my name - I'm here to make it happen with a smile!
get started