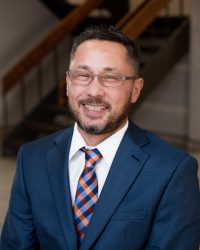 Timothy Knuppel
Sr. Loan Officer
NMLS #1039126
Licensed in Indiana, Florida, Michigan & Minnesota
Born and raised in Shakopee, Minnesota, Tim has lived in Indiana for the past 27 years. He entered the mortgage industry in February of 2002 coming from a background which included a BS Degree in Hotel & Restaurant Management and 10 plus years in Hospitality Management roles. His innate capacity for customer service, consulting with his clients to help them understand and make an informed choice that makes the most sense for their unique situation, is something Tim takes great pride in. For Tim, it's all about you and your family.
He now considers himself a "dual" resident, having recently moved back to the Twin Cities Metro area in Minnesota, still spending about 1/3 of his time in Indiana. "I have made so many great friends, extended family really, in Indiana, that I'll always have a strong tie and bond with the area and those who have been a part of my life. I am spending more time in Minnesota, after living away full time for just over 27 years, to be closer to my parents and family who predominantly live in that area"
Tim's son, Quentin, is a Junior at IU in Bloomington, studying Media and Public Relations. If he said he was a proud father, that might be an understatement. "Being a parent to such an amazing young man, seeing (and hopefully guiding him now and then) him make this part of his journey in life is truly amazing to me. Hard work, his commitment to doing the right thing….a Dad couldn't hope for anything more, and I couldn't be any prouder".
Tim enjoys going to his son's powerlifting competitions, spending time with family and friends, and outdoor activities including fishing, hunting, hiking, biking, and kayaking.
For the mortgage experience you not only want, but need, please reach out. Tim is licensed in MN, IN, MI, and FL and would be happy to discuss your plans, objectives, goals, and help you take that journey. First time buyers, move up or down buyers, second homes, investment properties ~ whatever your objective is, working with Tim will result in "More success, less stress". Contact Tim today!
get started